4D
PSBET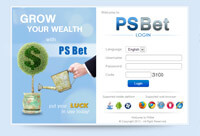 Online 4D betting, Magnum, Toto, Damacai (PMP), STC, Singapore, Sabah & Sarawak 4D
Want open the online 4D betting account? Registration is free. No need Q-up to buy 4D and get high payment.
Now you are at the right place to place online bet on all major 4D company in Malaysia, Singapore, Sabah & Sarawak. Interested to open an account and know more? Just contact 12WIN at anytime.
-- click to view more --
Welcome to 12WinAsia 4D
-- click to view more --
The trusted online casino Malaysia 4D Bet Site!
Most of the people buy 4D when they dreamt of something, or they met something special. Now, 12winasia has a powerful provider which is PSBET for player to buy 4D. You can buy for Malaysia, Sabah, Sarawak and also Singapore. Player who wanted to buy 4D Malaysia, they can just register an account which is free. Thus, they can online bet 4D anytime at anywhere.
We called 12winasia the best online 4D site, as player can get high payment when they won it. And 12winasia built this site to reduce player's buying time, player don't need to queue up at the physical store and buy. Staying home and get high payment when the result is out.
You don't need to worry about your winning payment, you have to watch the result and make sure your betting number is matched with the result. So, join now and buy your number and match the result during night! 12winasia is the most trusted platform, you will regret if you don't bet now. Bet now and win away the money.